J-TEC aims to create a workplace that is easier for employees to work in. Since applying for registration as an "Aichi Prefecture Family Friendly Corporation" in 2008, J-TEC has been supporting the development of the next generation by proactively striving to create an environment that promotes work-life harmony. In 2014, J-TEC was chosen as a Commendable Corporation in the medium- and small-sized company category.
For 3 years in a row since 2019, J-TEC has been certified as a "The Certified Health and Productivity Management Organization" by Nippon Kenko Kaigi, an organization that endeavors to promote health and address regional health issues by recognizing large, medium, and small-sized corporations that practice particularly outstanding health management. J-TEC continuously promotes the maintenance and improvement of employee health and is striving to create a workplace environment in which each employee can be fully active with peace of mind.


Employee status
Ratio of male to female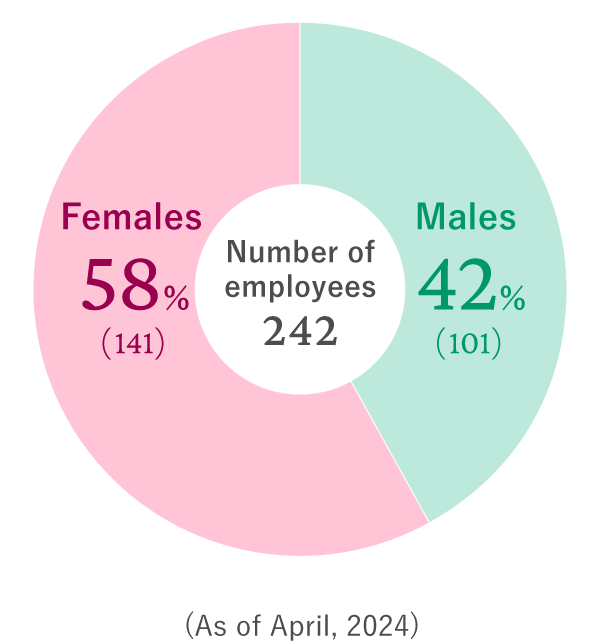 Employment type ratio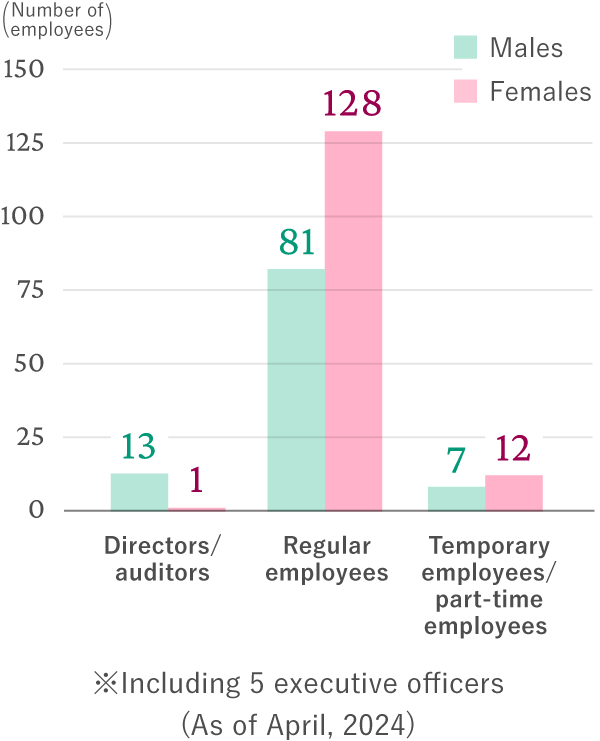 Age composition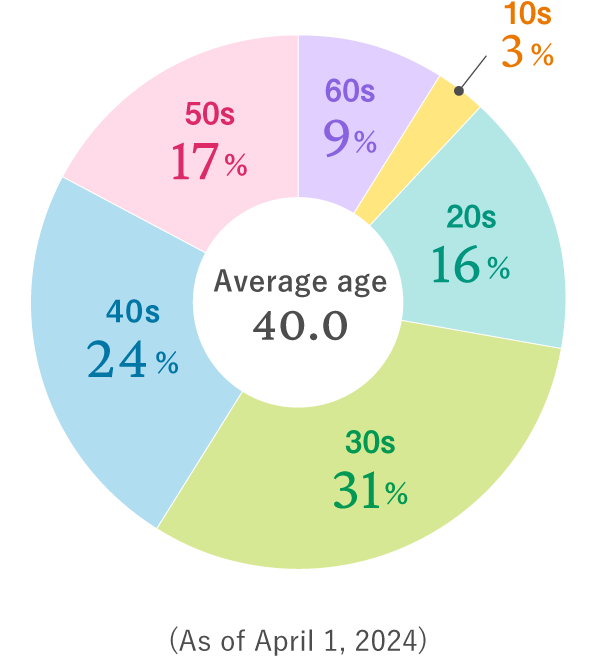 Background of employees
Employees with diverse backgrounds play an active role in our company. Some have a STEM background like science, agriculture, or engineering; others have been educated in the humanities. Not all of our employees have graduated from 4-year universities or higher; some who are graduates of local high schools have received appropriate education and training after joining the company and are now active as regenerative medicine professionals.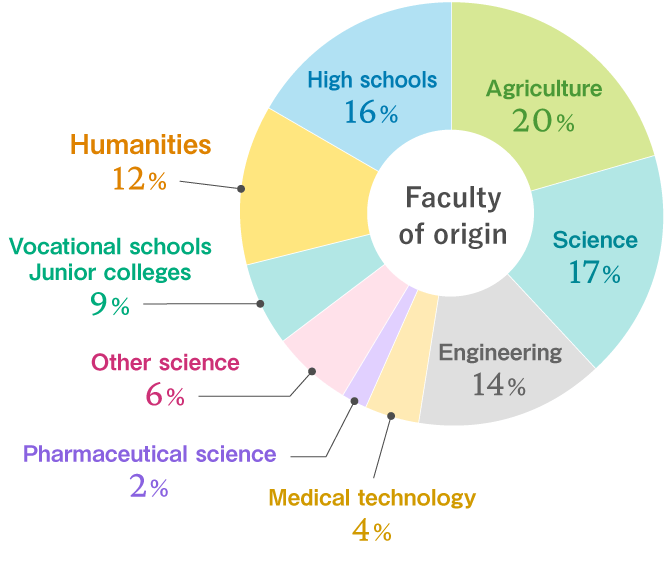 Activities of diverse human resources
Education and activities of professional human resources
To improve the knowledge and skills of the employees who are engaged in cell culturing and quality control, we proactively promote the acquisition of qualifications. We also have established a "Meister System" whereby particularly outstanding employees can be certified as Meisters according to J-TEC's own technical certification criteria.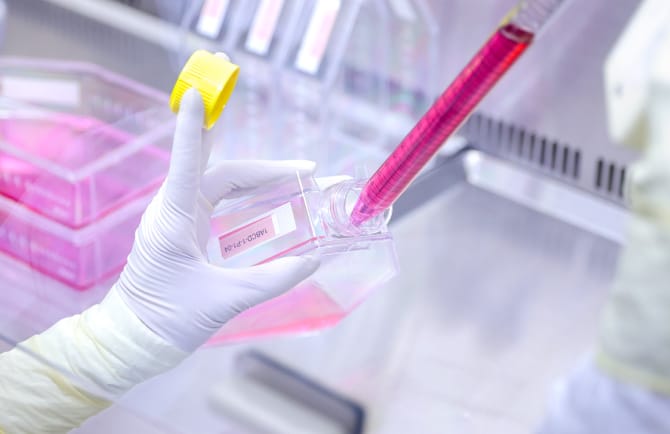 Activities of women
Approximately 60 percent of our employees are women, and women are very active in specialized fields, including management (Percentage of women among managers is 32.4% as of April 1, 2021). Five of our female employees are on child-care leave, and 20 are utilizing the short working hour system to raise children while working as of April 1, 2021.
Activities of persons with disabilities
We strive to create an environment in which persons with disabilities can exhibit their individual strengths and find fulfillment in their work.
| FY 2018 | FY 2019 | FY 2020 |
| --- | --- | --- |
| 2.2% | 2.3% | 3.0% |