Unlike conventional drug treatment or organ transplants, regenerative medicine draws out the regenerative capabilities of our own bodies' tissues, focusing on the utilization of living cells to recover the lost functions of tissue or organs in a person's body. The main business goal at J-TEC is to use autologous culturing techniques to develop tissue-engineered medical products and then to manufacture and sell these same tissue-engineered products to medical institutions for the purpose of medical treatment.
J-TEC's tissue-engineered medical products are meant to be used in "autologous transplant" cases, where living cells are taken from the actual patient himself, cultured and then transplanted back to that same patient.
Product Lines
Business Model for an Autologous Cultured Product
In order to sell regenerative medical products in Japan, the approval of the Ministry of Health, Labor and Welfare is required.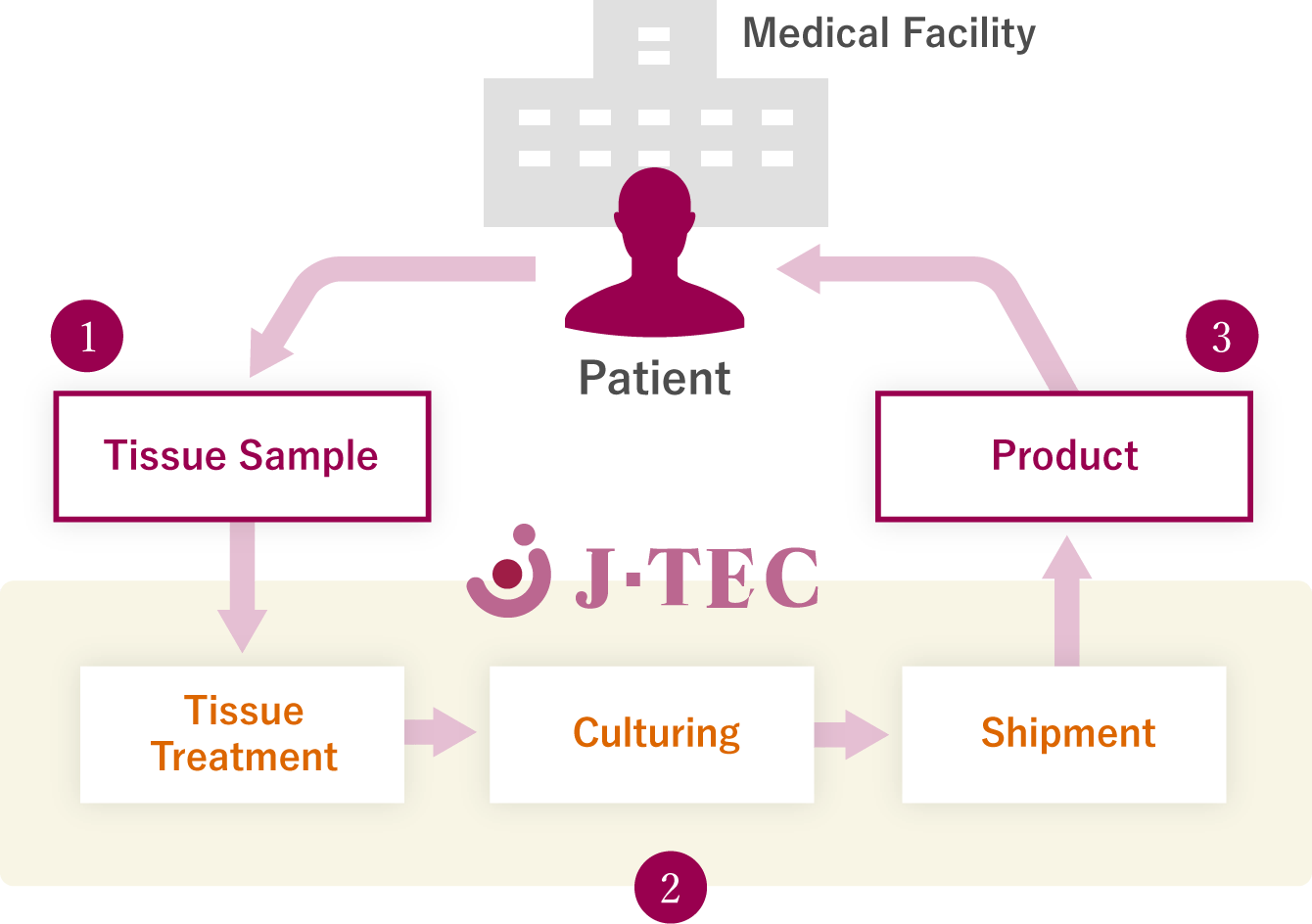 The doctor (medical facility) takes a sample of healthy tissue which has not been injured from the patient.
J-TEC cultures cells from the treated tissue, carries out a pre-shipment inspection, packages the product and sends it back to the medical institution.
A tissue transplant operation is carried out by a doctor (medical facility) for the same patient.
The use and commercialization of the medicinal products developed by Japan Tissue Engineering Co., Ltd. that are referred to on this website are approved only in Japan. A potential use and commercialization in other regions will be subject to the prior granting of a marketing authorization in the given territory and compliance with applicable laws.