To Our Shareholders and Investors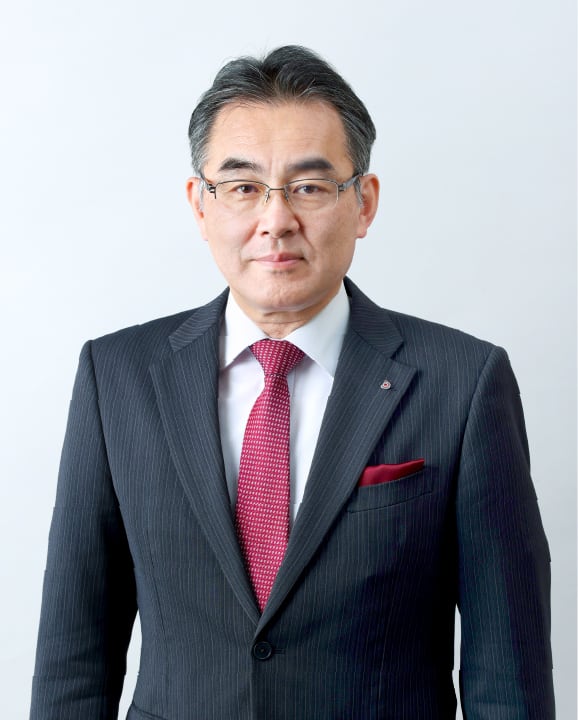 Japan Tissue Engineering Co., Ltd.
President & CEO

Thank you for your continued support of Japan Tissue Engineering.
Our company began doing business with Teijin Limited as our parent company in March of this year. We held our annual shareholders meeting on June 24, and our new management system was approved by all of our shareholders. We welcomed 4 directors from Teijin, and we would first like to build a strong synergy between our two companies.
On June 11, just before our annual shareholders meeting, we obtained marketing approval for Autologous Cultured Oral Mucosal Epithelium "Ocural", our fourth regenerative medical product. This product provides cultured oral mucosal epithelial sheet for patients who have damage to the cornea of both eyes, and together with our previously released Autologous Cultured Corneal Epithelium "Nepic", it is expected to increase treatment options for these patients. The techniques developed by Professor Nishida of Osaka University were entrusted to us as the seeds of this product, and we have cultivated it to the point of marketing approval. This made-in-Japan regenerative medical product is the world's first experiment in corneal regenerative medicine using oral mucosa.
The regenerative medicine that we are aiming at involves obtaining just a small number of cells from the patient and mass-culturing them to create tissue for transplant. This gives it the characteristic that the basic technology is mainly established by doctors in clinical practice. The role of the corporation comes down to the single point of how to put the fruits of development out into the world as a proper product. The rapid approval of "Autologous Cultured Oral Mucosal Epithelium "Ocural" this time is owing to collaboration between academia and industry, and we pride ourselves on the fact that our experience thus far was useful in bringing this about. We would like to continue to work closely with Osaka University to deliver this product to patients appropriately.
Over the past 20 years, we have made much progress toward our aim of creating products that use the patient's own cells. Although it took more time than we imagined, we conducted product development while pondering the ideal form of regenerative medicine, engaged in much discussion with regulatory authorities to obtain marketing approval, manufactured the products carefully at our product site, one by one, and proposed various plans on how to use them properly to the doctors. I think that all of these experiences were useful in generating innovations. We will steadily strive to create a regenerative medicine industry grounded in reality.
In the future, it is likely that many more people will encounter regenerative medicine firsthand. The experience our company has cultivated thus far will be useful at such times. Our company is striving daily to win the trust of all stakeholders through each of its activities, including our Regenerative Medicine Business, Custom Development & Manufacturing Business, and R&D Support Business.
Please continue to support us in these endeavors.
June 25, 2021